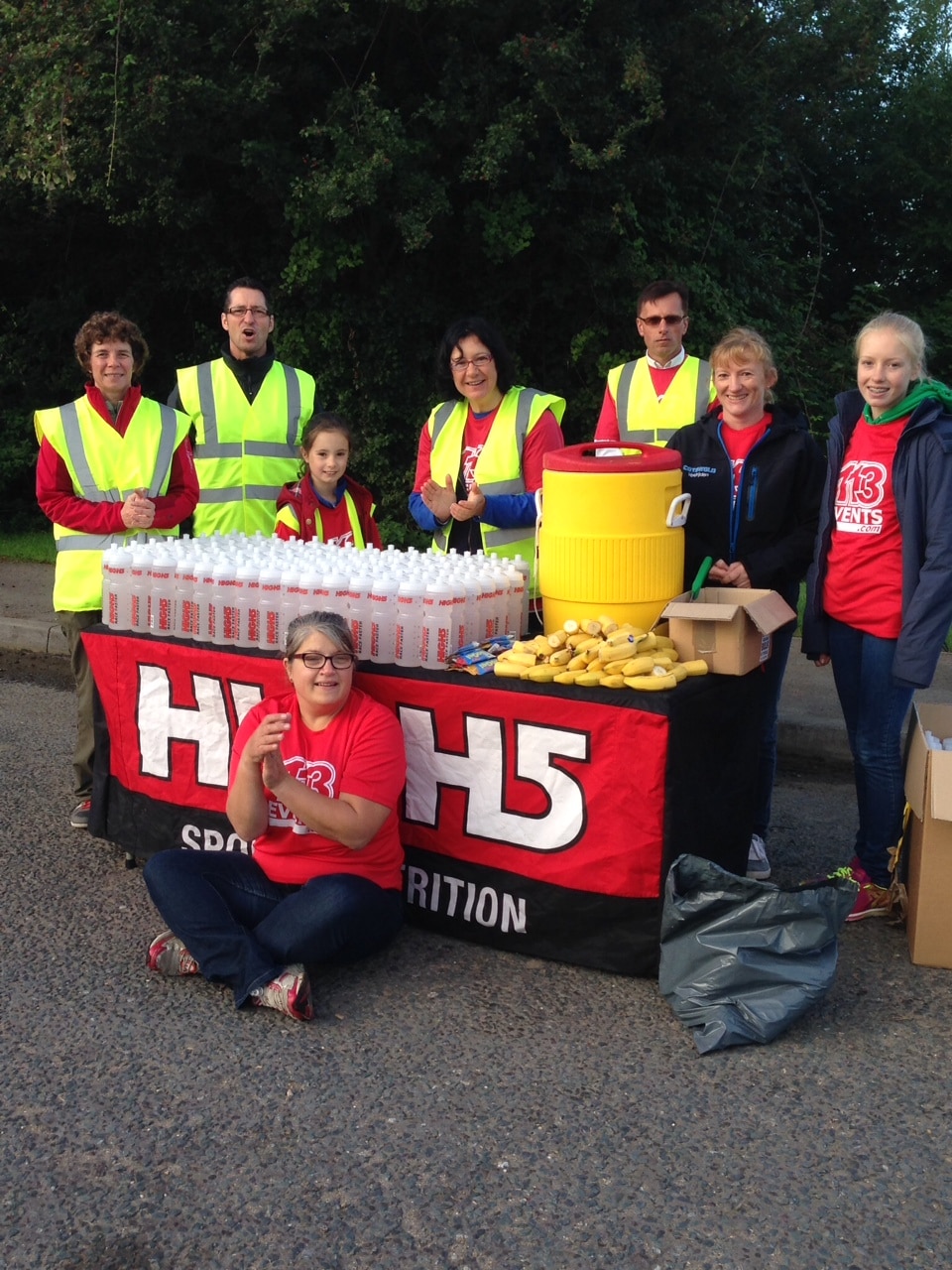 Getted Involved
113 Events races have built up the reputation of having the best marshals in the sport, and we pride ourselves on having more marshals per competitor than any other races. Being a marshal is both fun and rewarding, and we go to great lengths to make sure our marshals are looked after during the race as a happy marshal is a cheering marshal, and the more cheering marshals we have, the better the experience for everyone.
We're always looking for more marshals for each of our events, and we'd love to have new people on the team, marshals get paid too, and you have unlimited hot food, drinks and ice cream on the day as well as all the kit and instruction you'll need.
You don't need any marshalling experience at all, and all we ask is that you know your left from your right.
If you'd like to be involved, then please contact graeme@113events.com and we'll talk you through everything involved. We have a wide variety of roles from the team that guide people to the start, right through to the people that catch finishers and hang the medals around their neck. We also have a few build and deconstruction roles available too.
Our package is as follows:
June and July Middle Distance races
£20 cash or a £50 113 Events Discount voucher
Free event shirt and refreshments
The marshals day will always start with a detailed briefing, and we have marshals shirts down to a 5yr olds size if families want to come along and support. We can't unfortunately pay under 16's, but they can, of course, still take up the free ice creams and burgers. For families or groups with under 16's, we'll always find them a role away from the road too.
We'd love to hear from you.
Cheers
Graeme